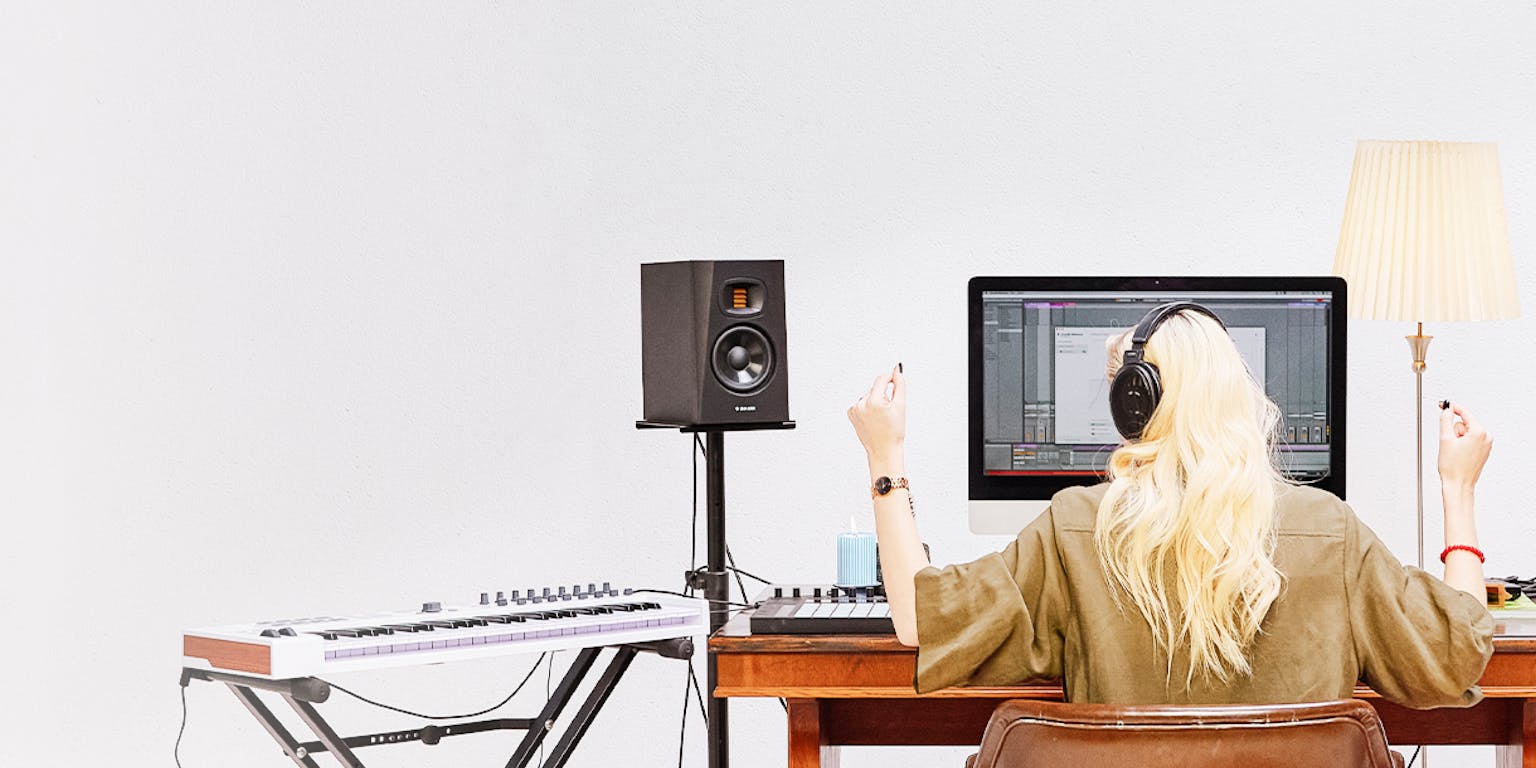 Create, mix and deliver with confidence
Calibrate your headphones and speakers with SoundID Reference software to trust every mixing decision.

Fully functional 21-day free trial.

4.6 Rating / 3,559 Reviews
Loved by over 160'000+ recording studios
As featured on: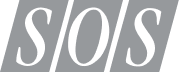 What is it
SoundID Reference is a standalone app and a DAW plugin that calibrates speakers and headphones to deliver an accurate studio reference sound.
For whom
Made for audio engineers, producers, musicians, DJs, composers, sound designers, game developers, and audiophiles.
What it does
SoundID Reference ensures perfect translation so you can create music that sounds great on phones, laptops, earbuds, or wherever else its played.
Results
By working with the same reference sound with your colleagues and clients, you can save time and money, no matter the distance or gear you have.
How it works?
Even the best speakers can't compensate for the acoustics of a poorly designed room. SoundID Reference compensates for that by measuring the frequency response of your room and speakers to create a calibration profile. For headphones - simply apply a pre-made calibration profile available in the software. With calibration applied, your music will sound great everywhere.
How different speakers and headphones sound when playing an audio signal before calibration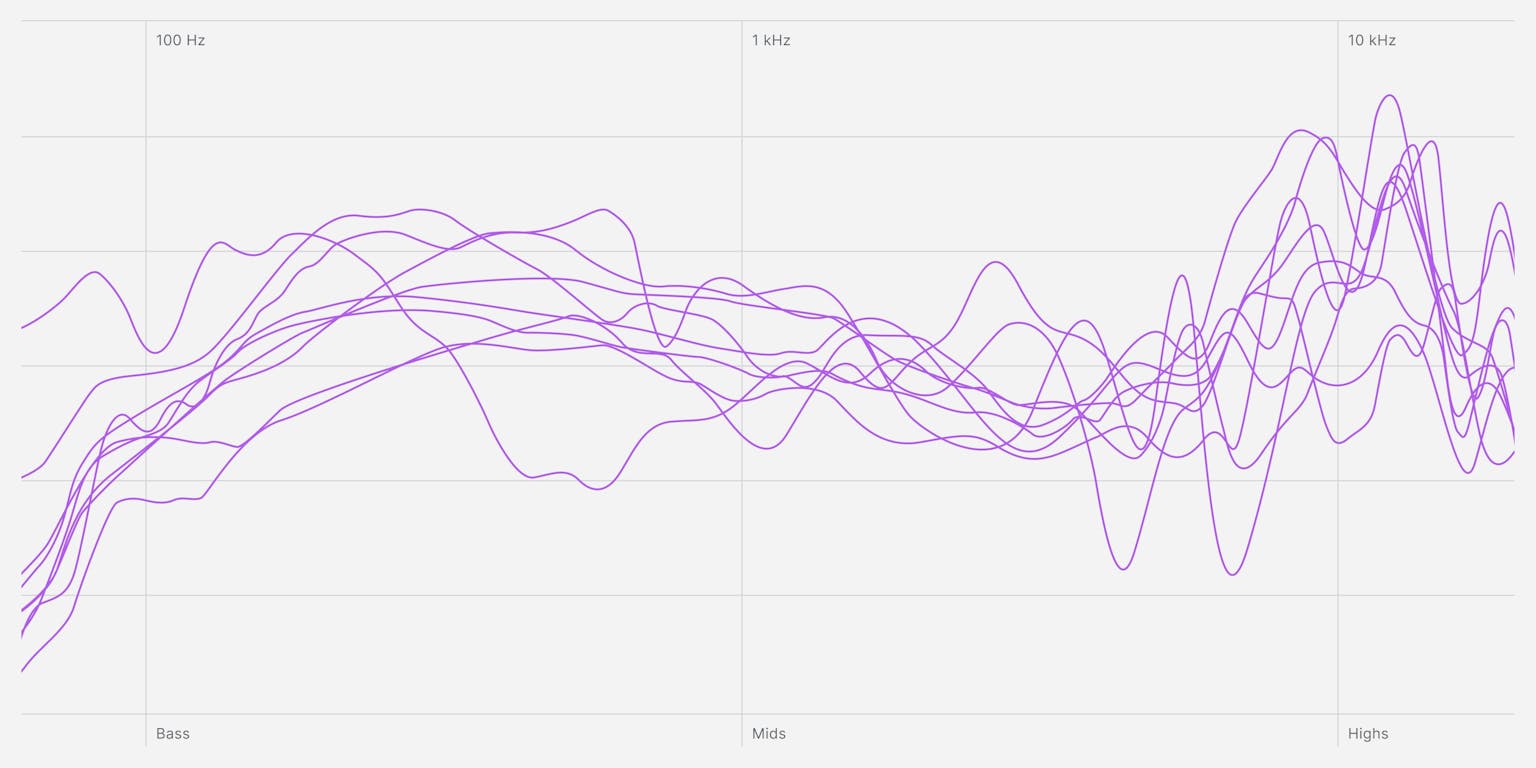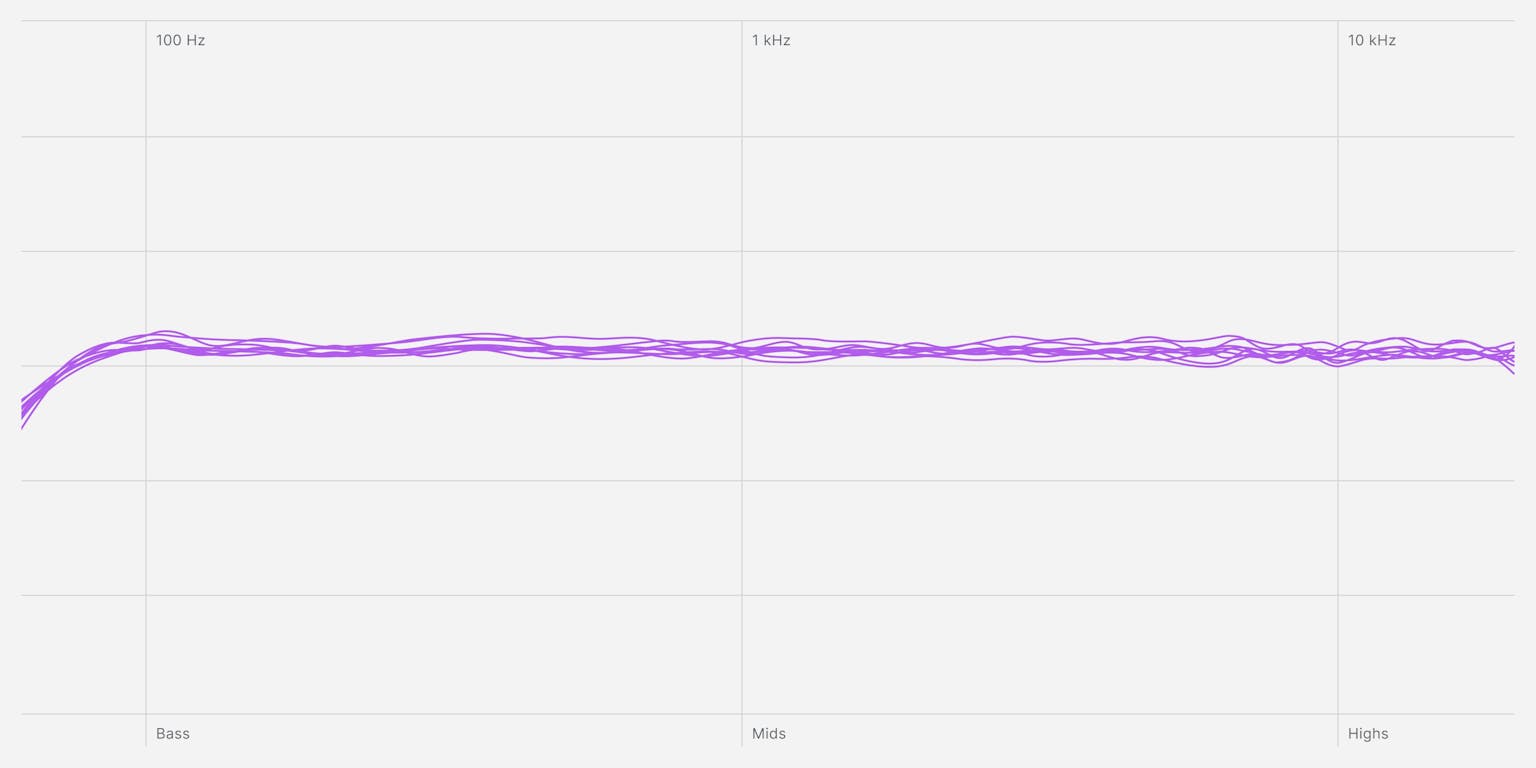 Speaker and headphone calibration
Accurate speaker measurements and calibration for headphones and stereo or multichannel setups. Over 500+ supported headphone models.

Software supports speaker setups from stereo, to 5.1. and up to 9.1.6. Atmos rooms.
Supported headphones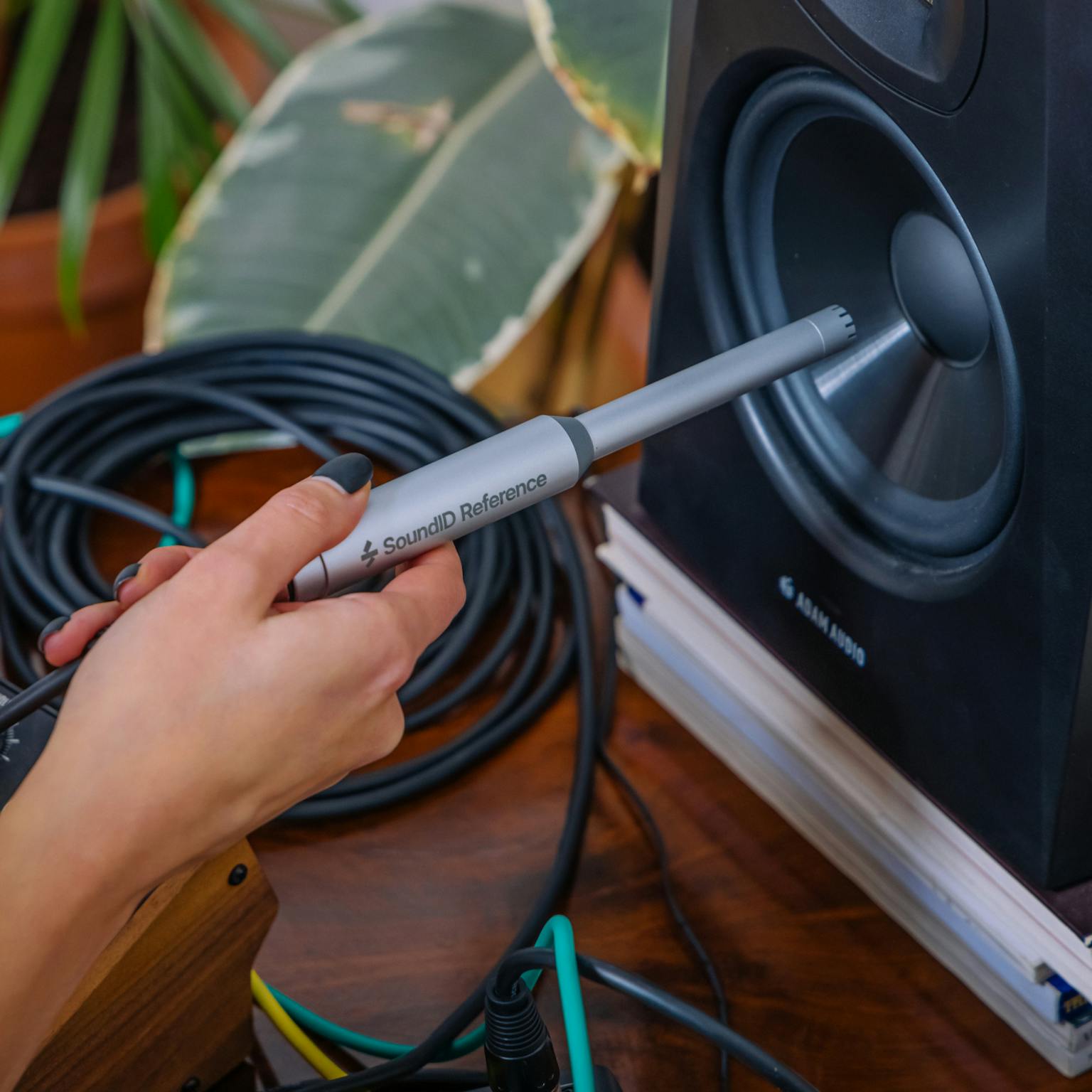 DAW plugin and standalone app
Works in all major DAWs as a plugin and as a standalone Systemwide app calibrating audio across your entire system.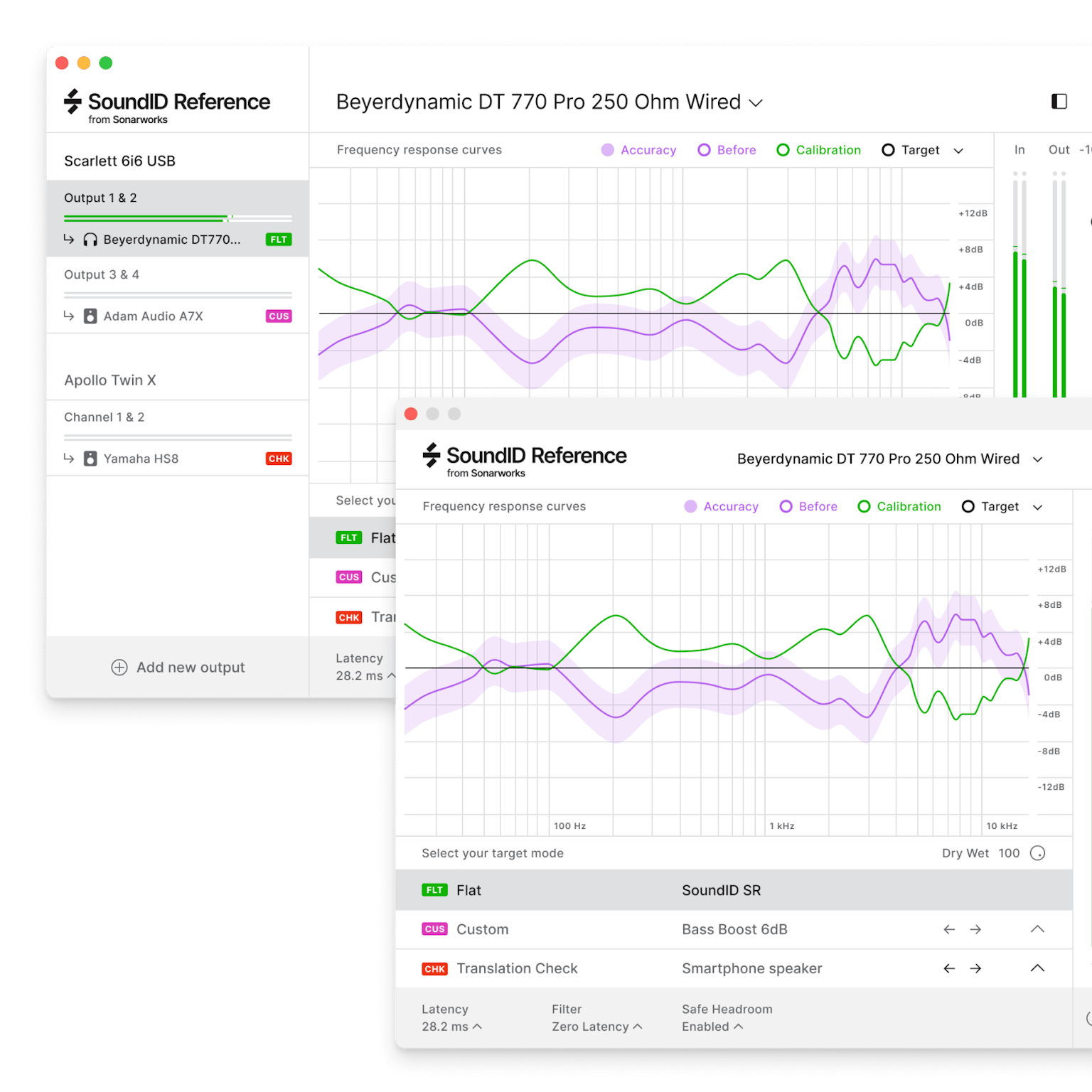 Save time with translation check
Simulate a wide range of listening environments, from a car stereo to a high-end hi-fi system. This allows you to fine-tune your mix to sound great no matter where it's being played.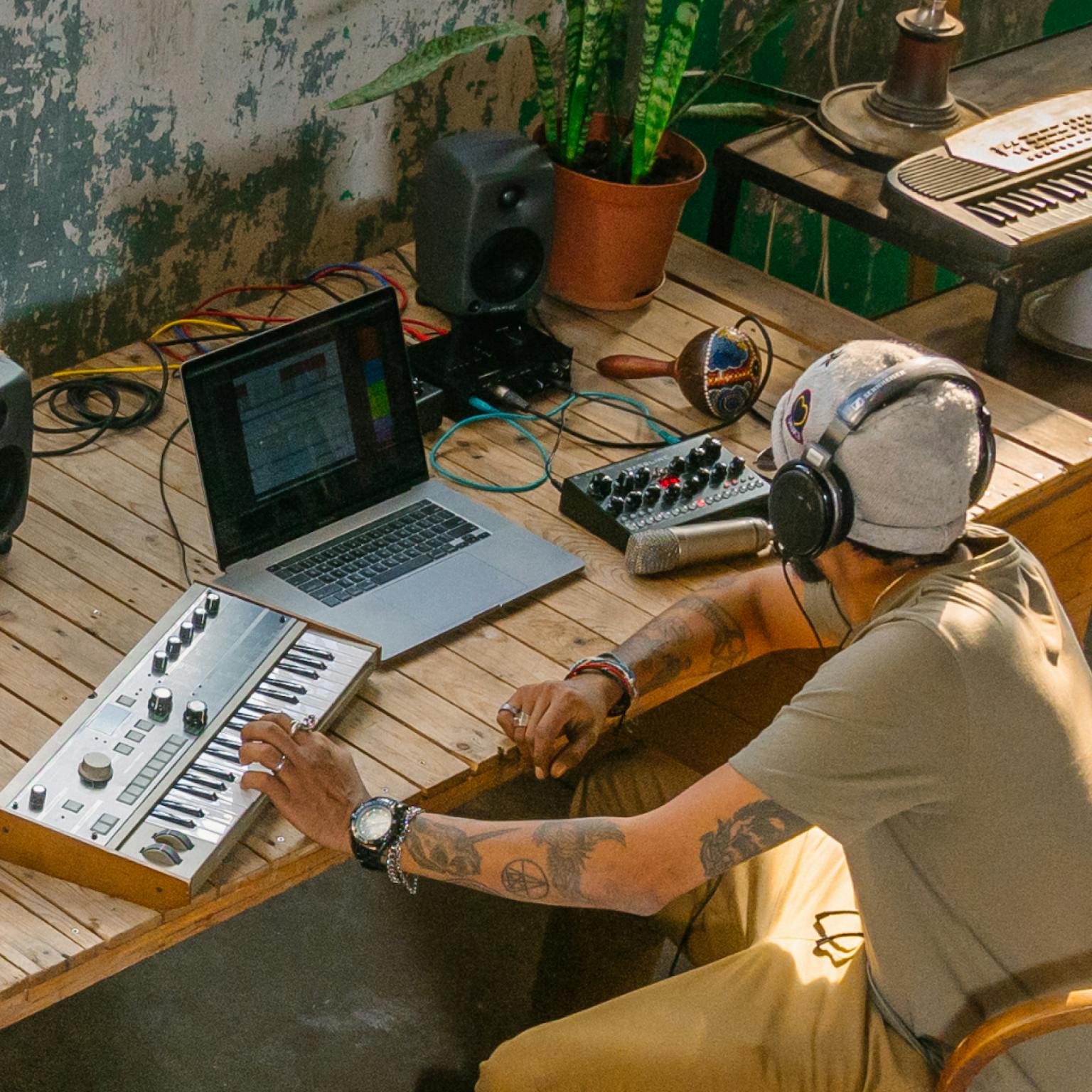 Ability to control target curve and modes
Make custom adjustments to the target curve in real time and manually select the frequency range that the calibration will be applied to.

Various target modes - select flat to set the frequency response target to be neutral across all frequencies, create your presets or work on Dolby Atmos music target curve.
Learn more about Flat Target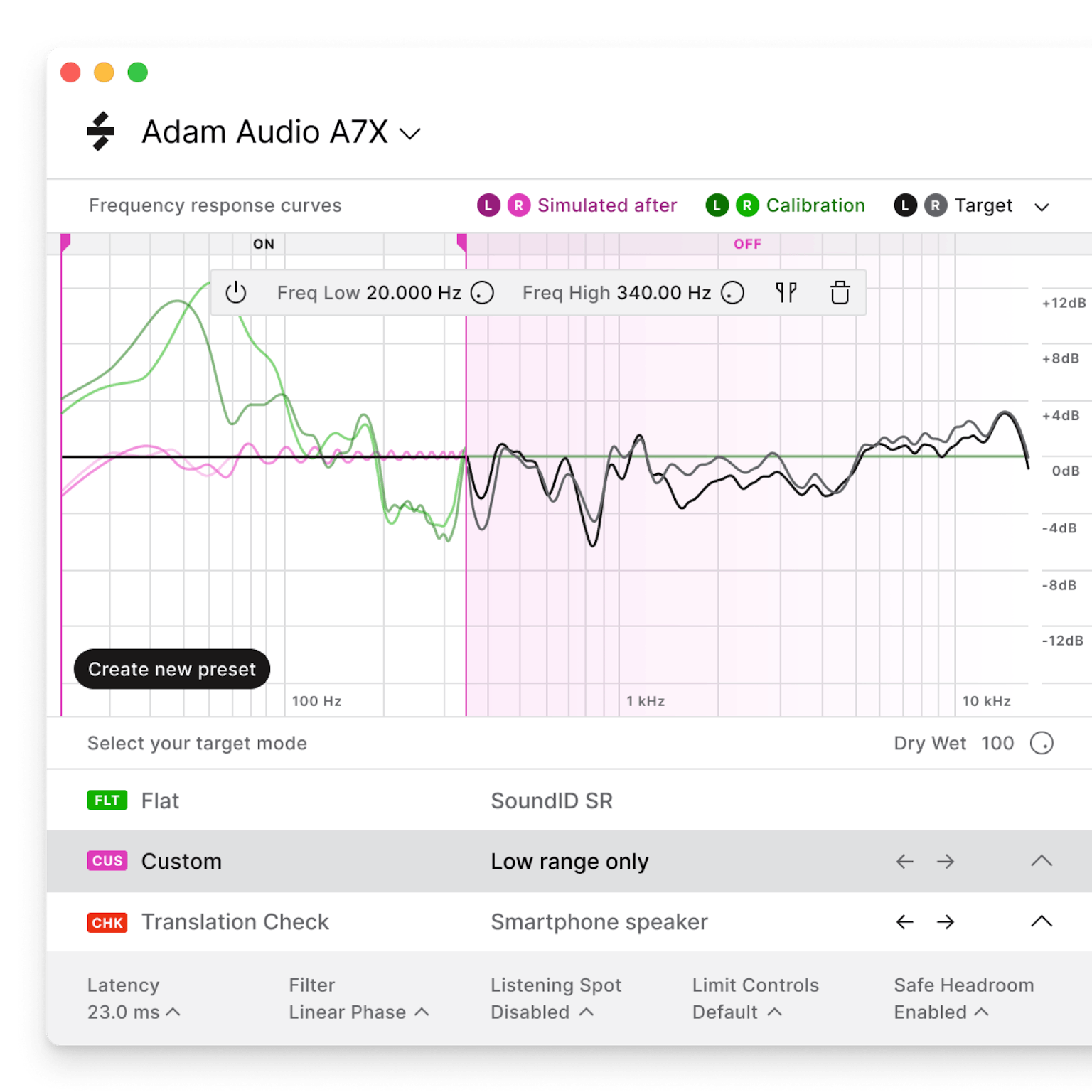 Zero latency processing
Select between different filter processing modes - zero latency for live tracking, mixed for greater flexibility, or linear phase to ensure there's no phase distortion.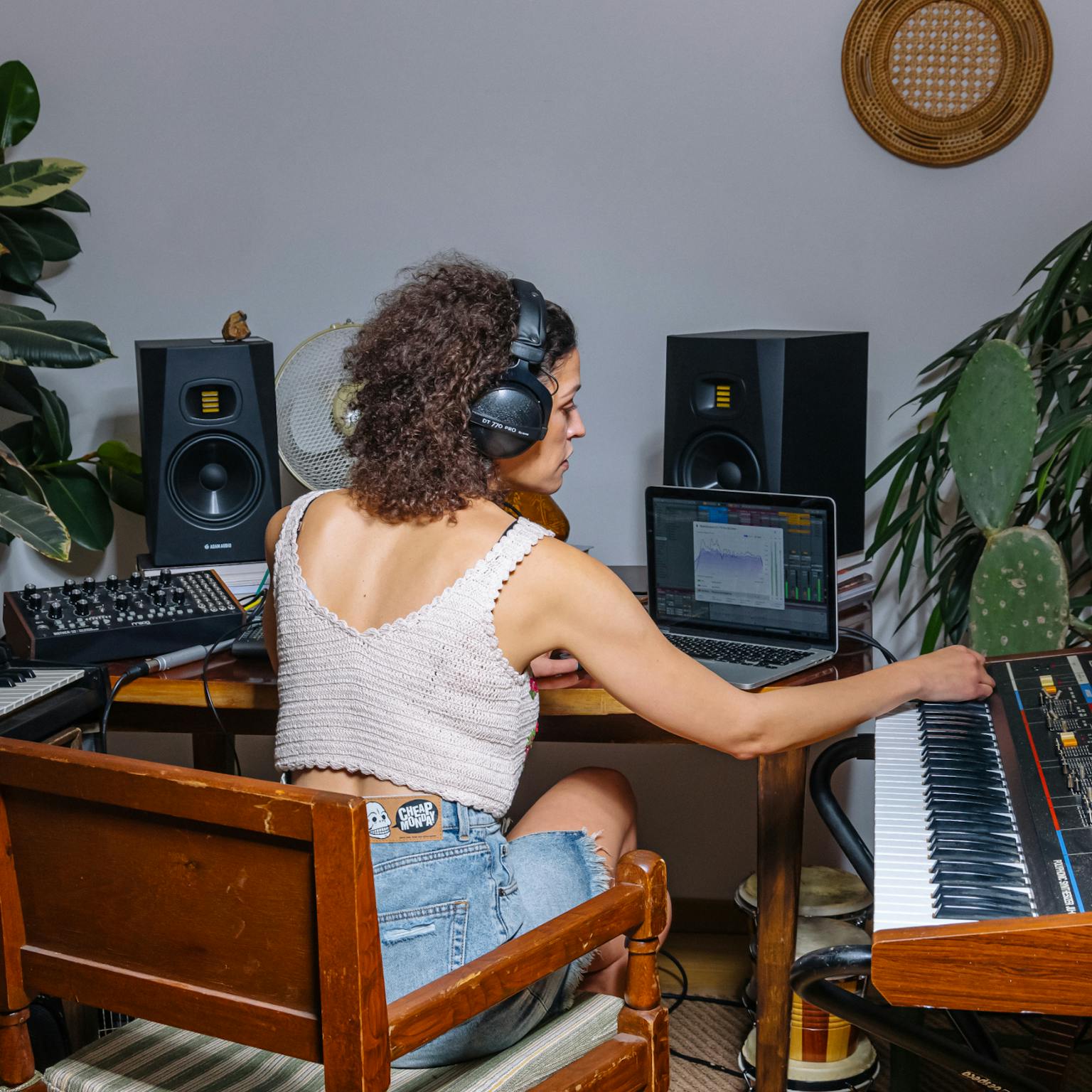 Virtual Monitoring Add-On
Realistic simulations of high quality near, mid and far field speakers calibrated to the reliable flat reference sound. Spatial simulations of consumer devices such as cars, laptops, TVs and a smartphone.
Learn more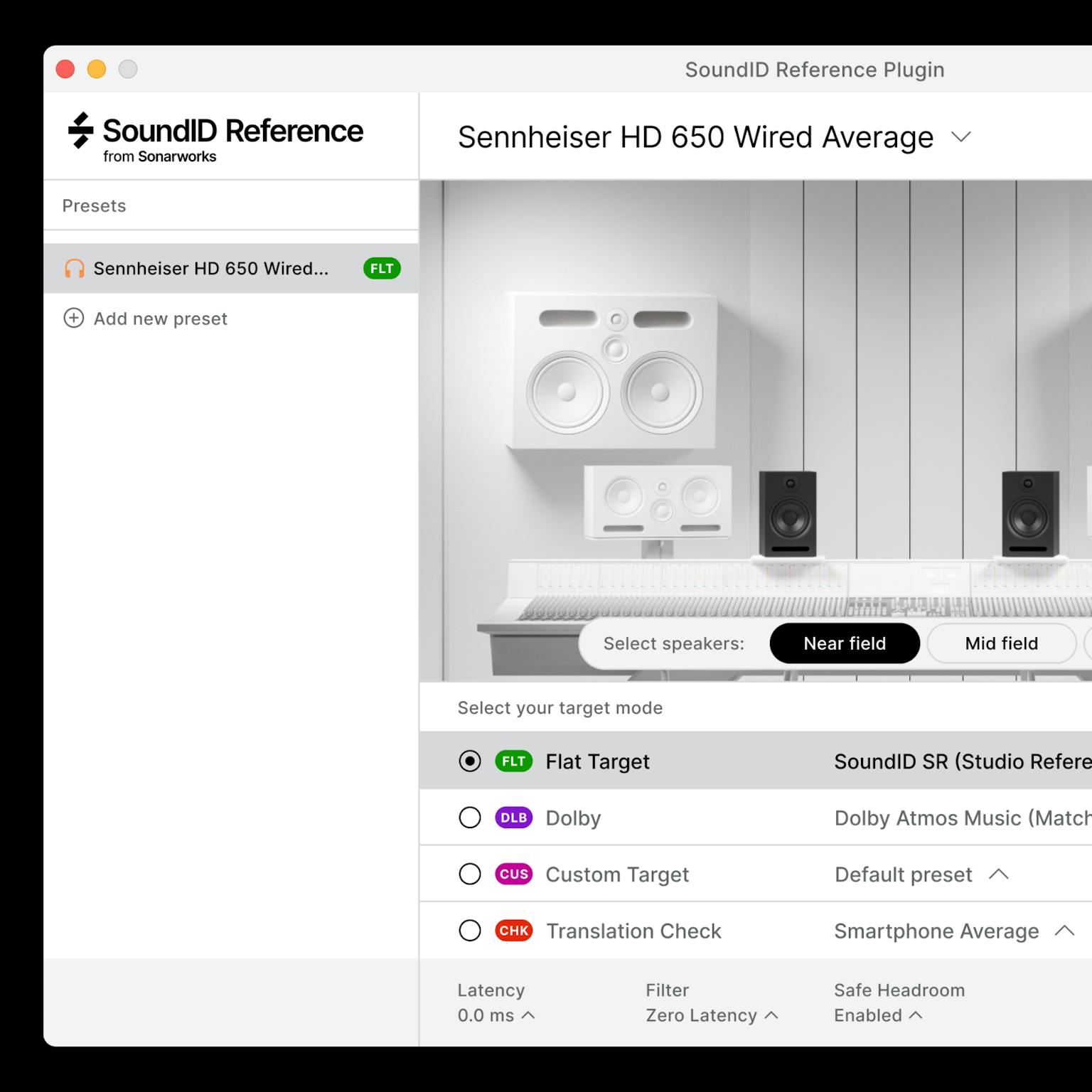 Used and loved by over 160'000 sound recording studios globally

Total Game Changer!

Sonarworks is a world leader in digital speaker and headphone calibration

Smooth as silk. Results are beyond expectations.

Amazing product!

Alexander Petty

reviews.co.uk

It's simply one of the defining studio technologies of the current era.
Windows: 10, 11
MacOS: 10.14, 10.15, 11 Big Sur, 12 Monterey, 13 Ventura
For Headphone calibration
Frequently asked questions
Yes, 21-day free trial is available here. No credit card required, no hidden conditions. Experience full confidence in sound today!
To try out speaker calibration you will need a measurement microphone. You can buy the measurement microphone from our store or use your own. You can use any omnidirectional condenser measurement microphone. Please note that we will not be able to consult the calibration outcome if you are not using an individually calibrated microphone.
SoundID Reference is the recent successor of Reference 4 software. Our latest software version delivers the same consistently accurate reference sound so you can trust every mixing decision. But with the new update, we have added new features like translations check and powerful custom target curve adjustments and made significant improvements to even further improve your workflow. Find out more in this article.
Yes, you can. Your existing mic is fully compatible with the latest SoundID Reference software version and there's no need to purchase a new one nor to re-measure the room and speakers. Remeasurement is required if you have moved things around the studio.
All digital products are delivered via email immediately after the purchase. All physical deliverable items from Sonarworks store are shipped by DHL Express within 2-3 working days in the EU and 3-5 working days in the rest of the world. If we are out of stock, purchases are usually delivered within 2-3 weeks. But don't worry, it happens very rarely.
No worries! We grant a 14-day money-back guarantee from the order date on any digital item or from the date of delivery on any shippable item you buy at Sonarworks online store. If you are not completely satisfied, please contact support team to arrange the return.
Available payment methods include credit and debit cards (VISA, MasterCard, AmEx, Discovery un Diners Club), Paypal (outside of the United States), Splitit (in the United States), and Klarna payments in Austria, The Netherlands, Germany, Finland, Belgium, Spain, France, and Italy.
Free trial
Try Out SoundID Reference 21-day free
→ No credit card required, no hidden conditions.
→ A quick and guided setup.
→ Try out on any of supported headphones and speakers for up to 9.1.6. setups.