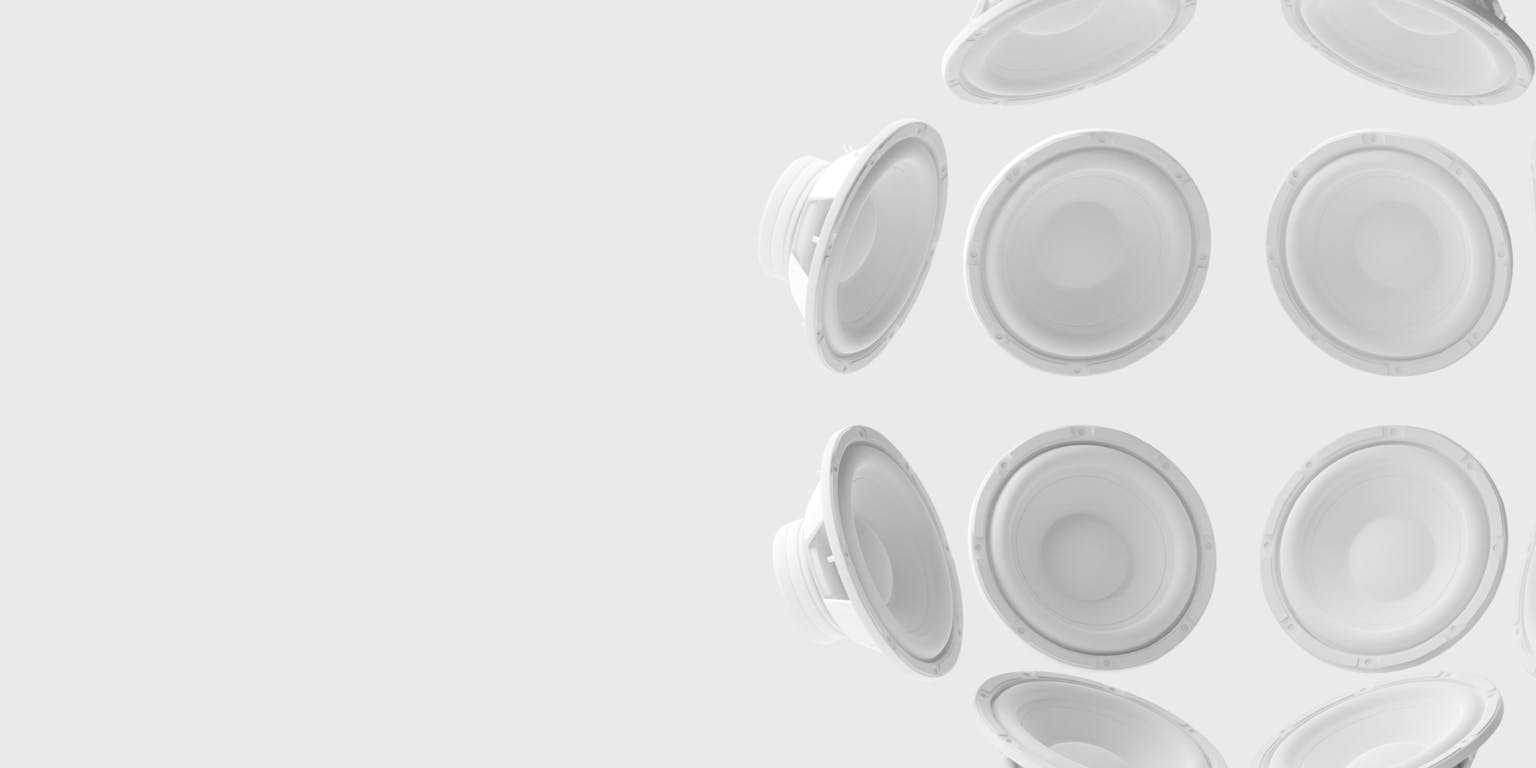 SoundID Reference for Multichannel
Intuitive speaker calibration software anyone can use to measure and calibrate a multichannel setup in less than an hour.

Try it out for 21 days.
Create with ease on any setup
Accurate speaker measurements and calibration for audio systems from stereo up to 9.1.6 channels
Mix with confidence
Perfect translation with accurate frequency response and sharp soundstage
Intuitive speaker measurement
Through a user friendly measurement process, an intuitive guide helps you to calibrate studio speakers with an individually calibrated measurement microphone with ease.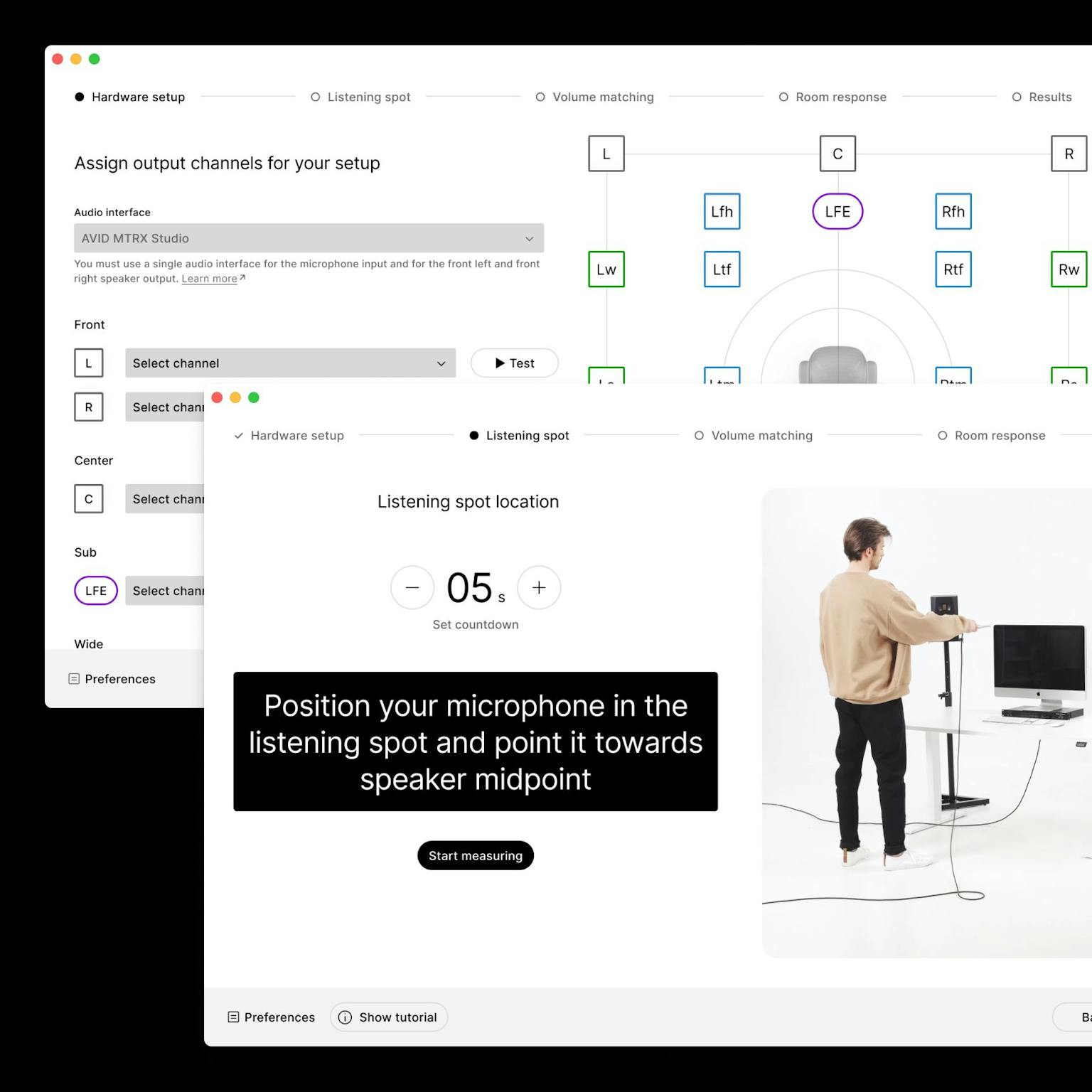 Perfect time alignment
Phase based time alignment of your satellite & LFE channels with sub-millisecond accuracy for perfect sound staging.
Read more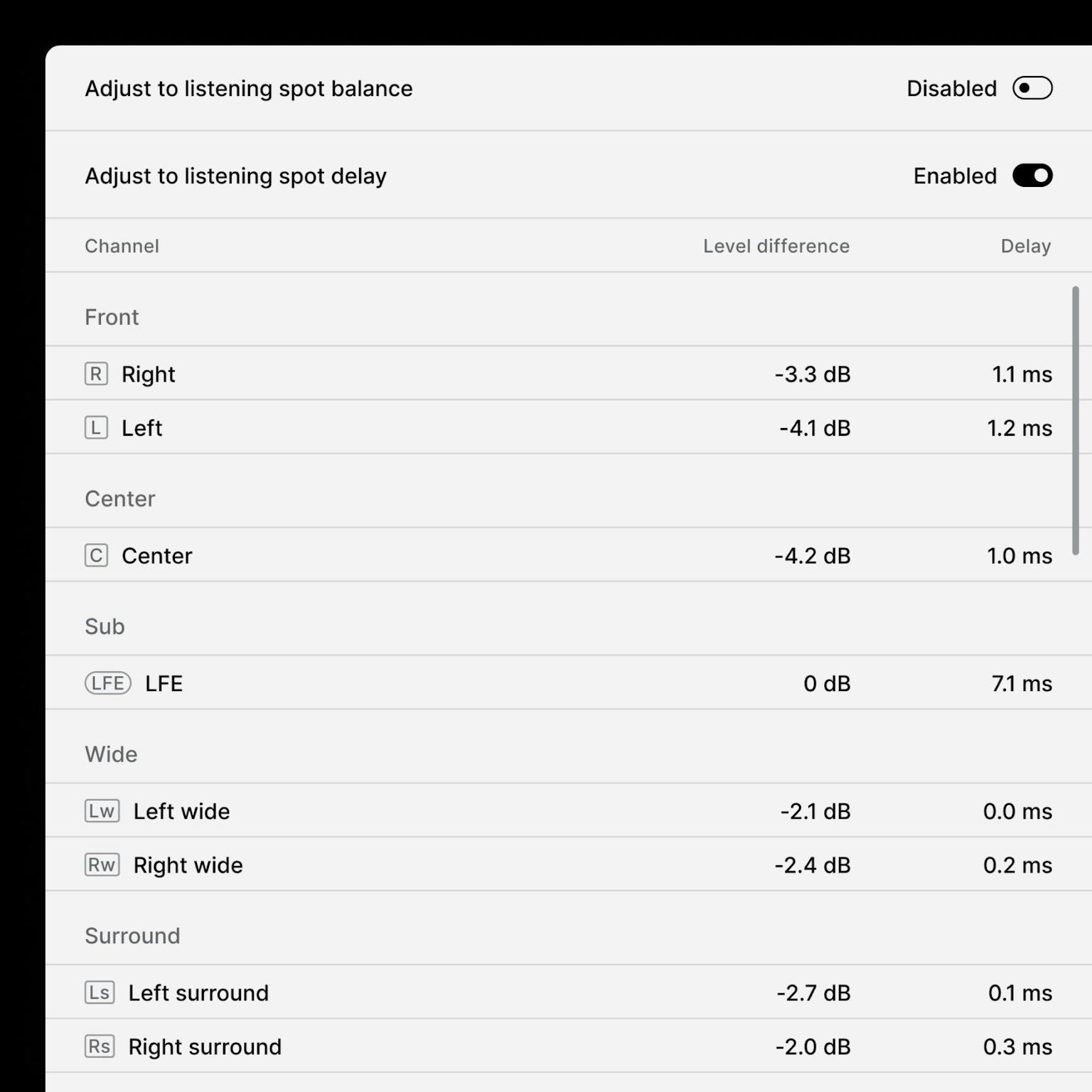 Choose your target mode
Correct for the Dolby Atmos Music curve, flat frequency response, or create a custom profile.
Read more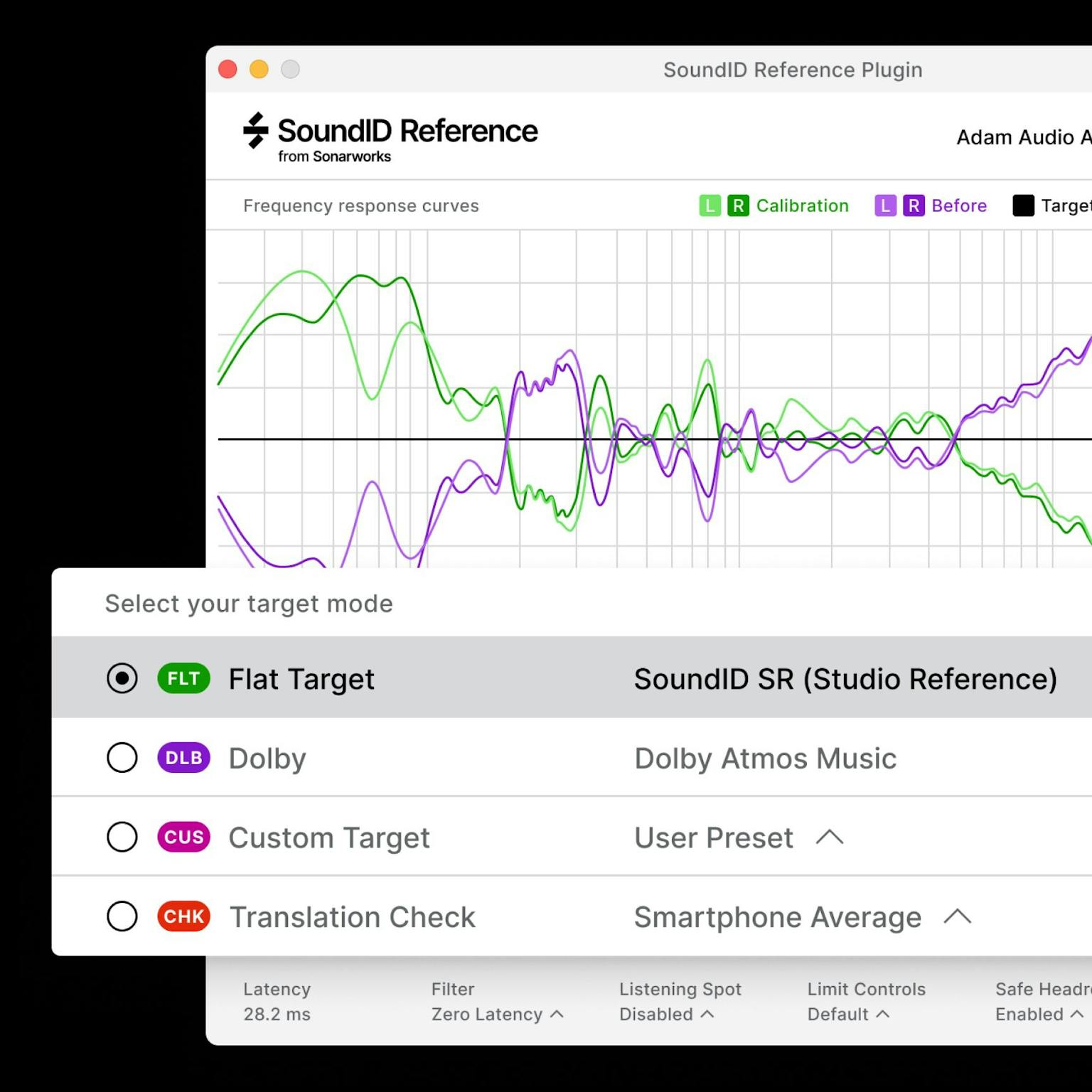 Versatile export possibilities
In a few simple steps apply a calibration profile via the
plugin
or export to supported hardware devices.
See supported hardware devices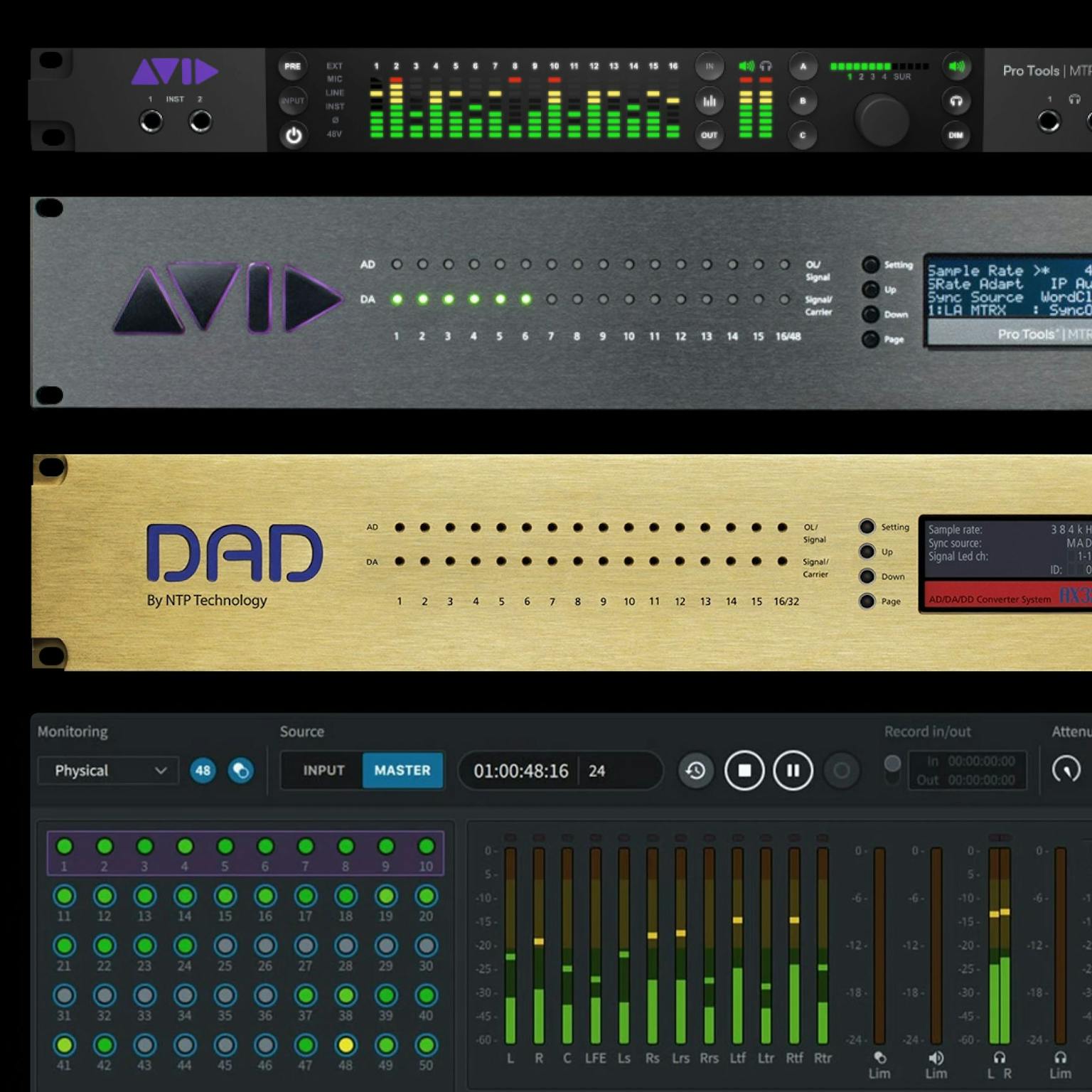 Virtual Monitoring Add-On
Realistic simulations of high quality near, mid and far field speakers calibrated to the reliable flat reference sound. Spatial simulations of consumer devices such as cars, laptops, TVs and a smartphone.
Learn more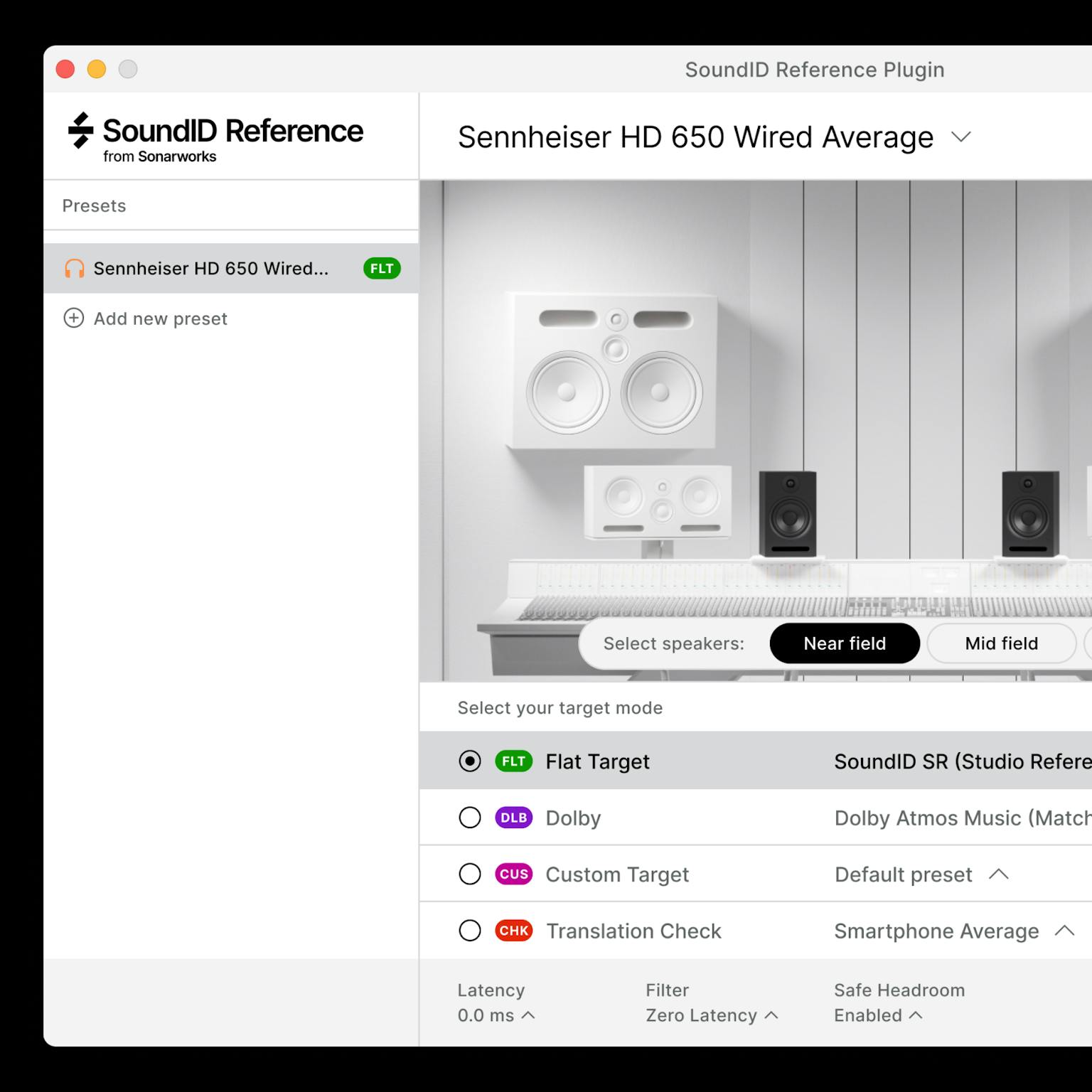 How it works
Starting with SoundID Reference for Multichannel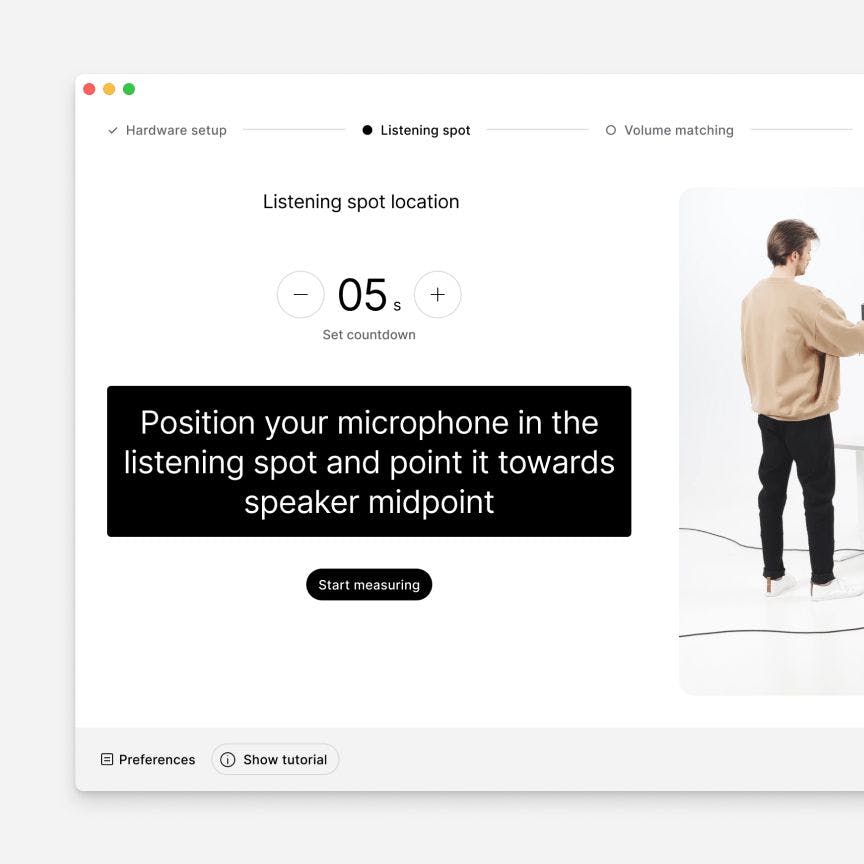 Step 1
Measure speakers
Using an individually calibrated SoundID Reference measurement mic that offers multi-angle microphone calibration curves for accurate measurements.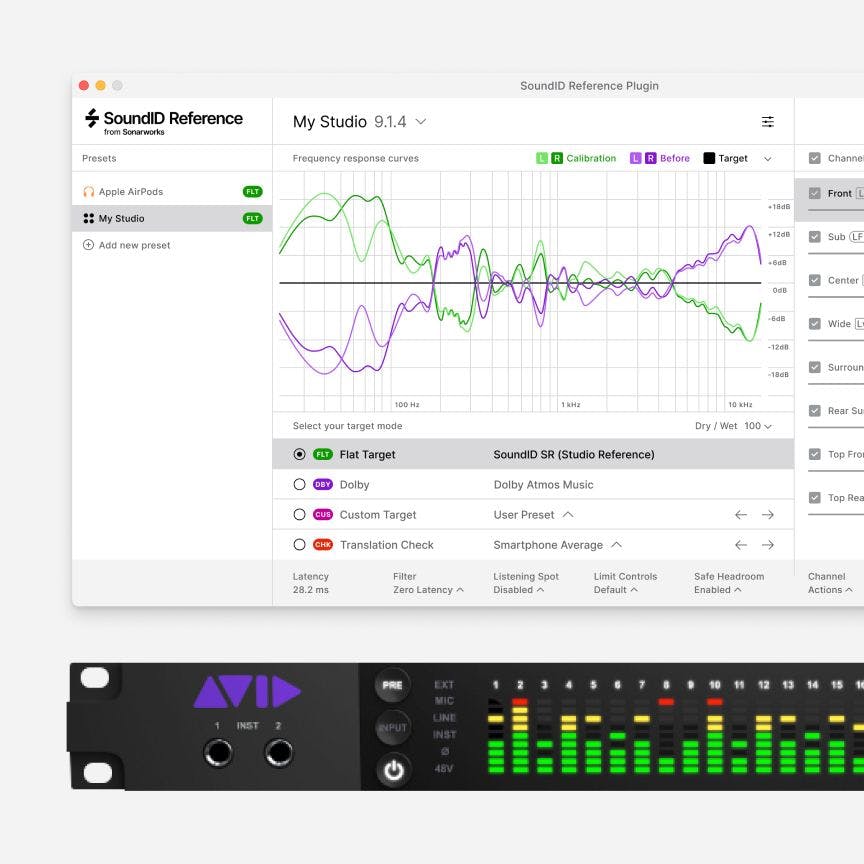 Step 2
Calibrate with hardware or plugin
Run the SoundID Reference plugin in your preferred DAW or export the calibration profile to supported hardware units.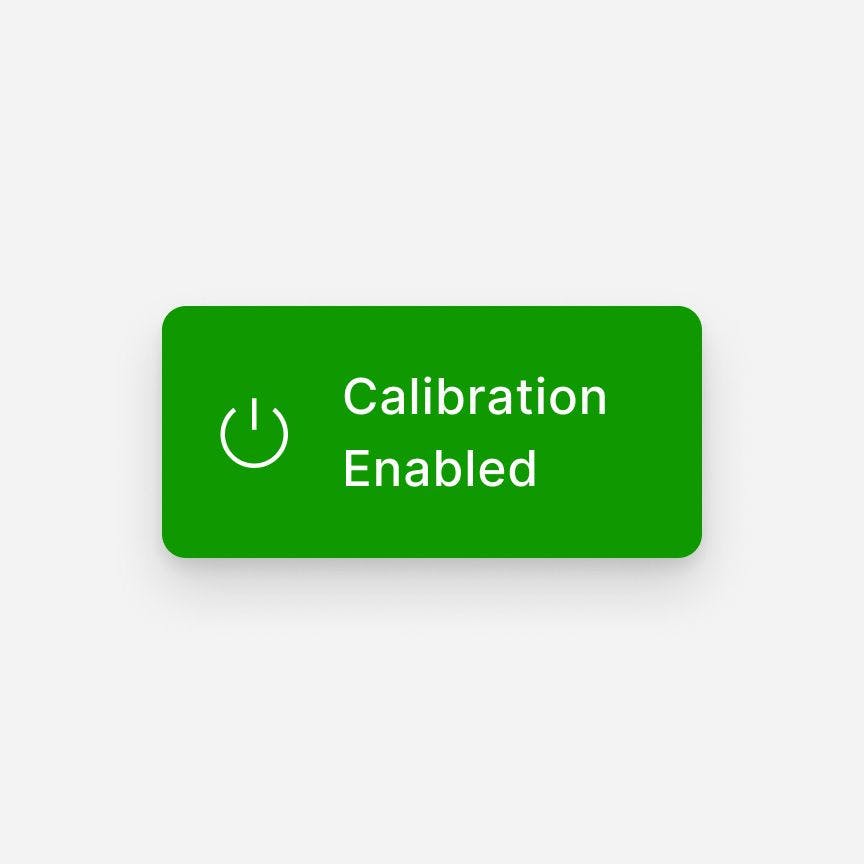 Step 3
Hear the difference
Begin and complete a project from A-Z and compare it to your reference tracks to experience better translation across devices.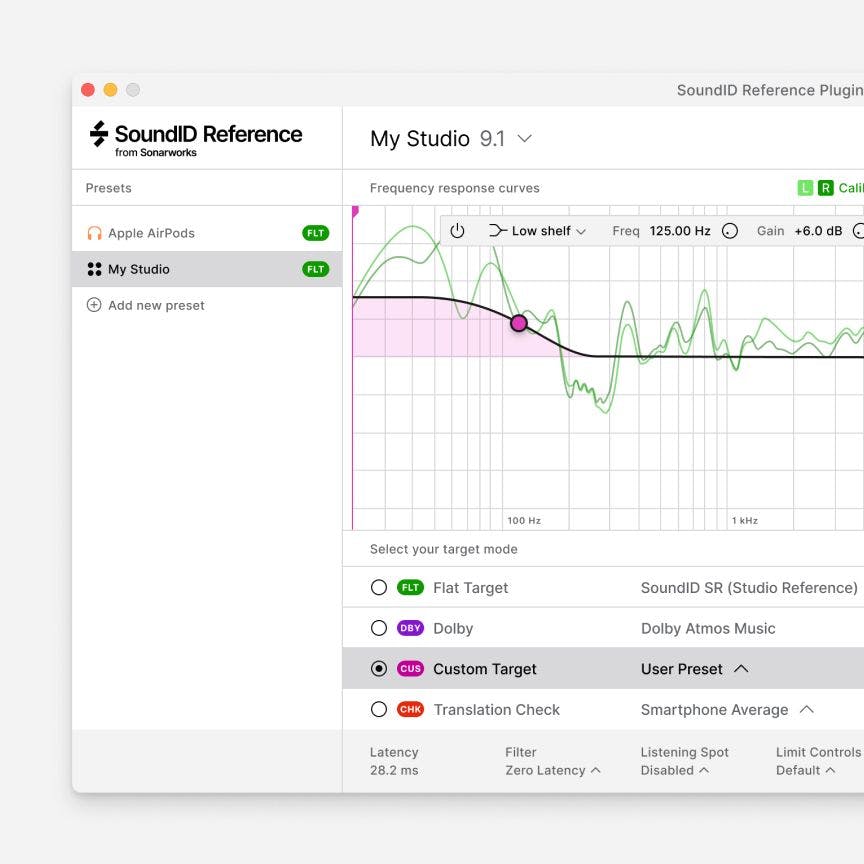 Step 4
Adjust your target
Create a custom target curve and limit the calibration range for your whole setup or separate channel groups.
Artists & Endorsers
Sonarworks tech is loved and used by 160,000+ studios & 55+ Grammy-Awarded-Engineers worldwide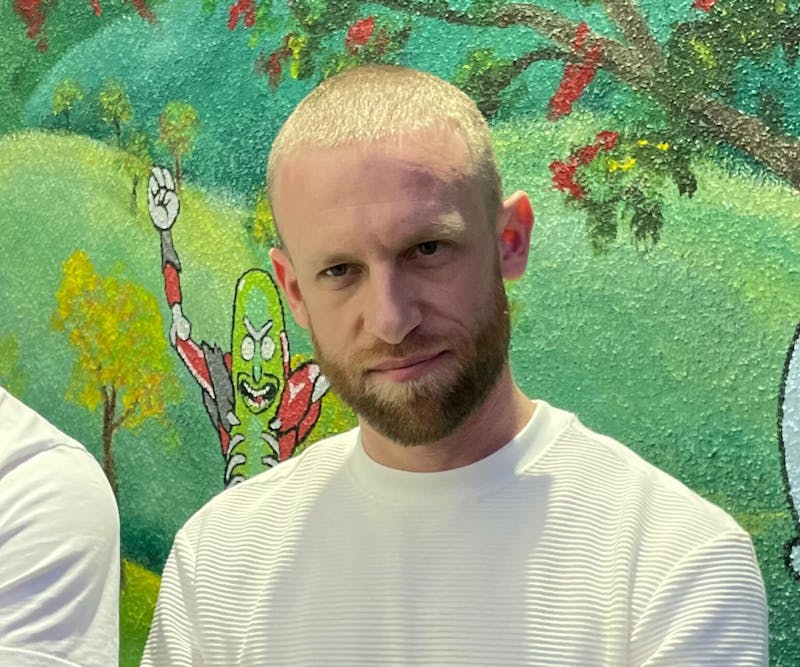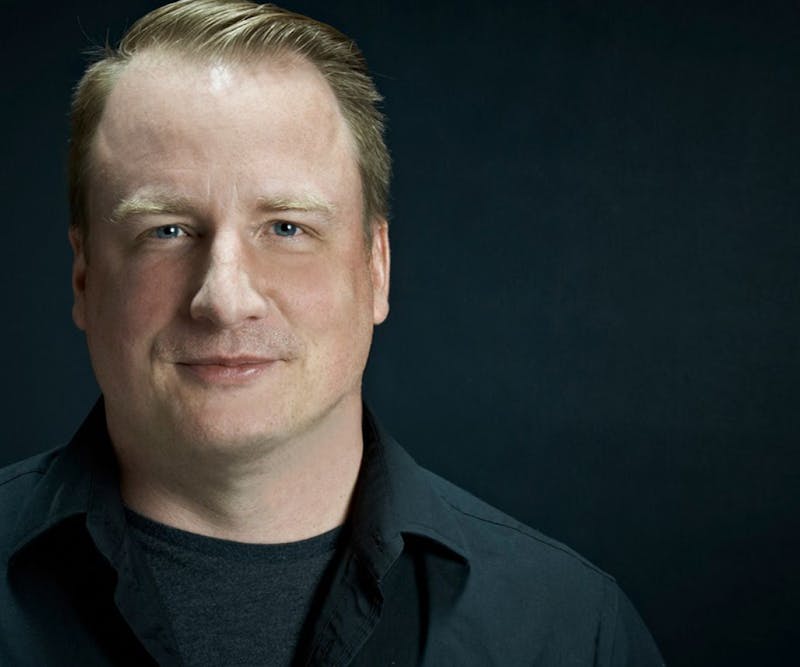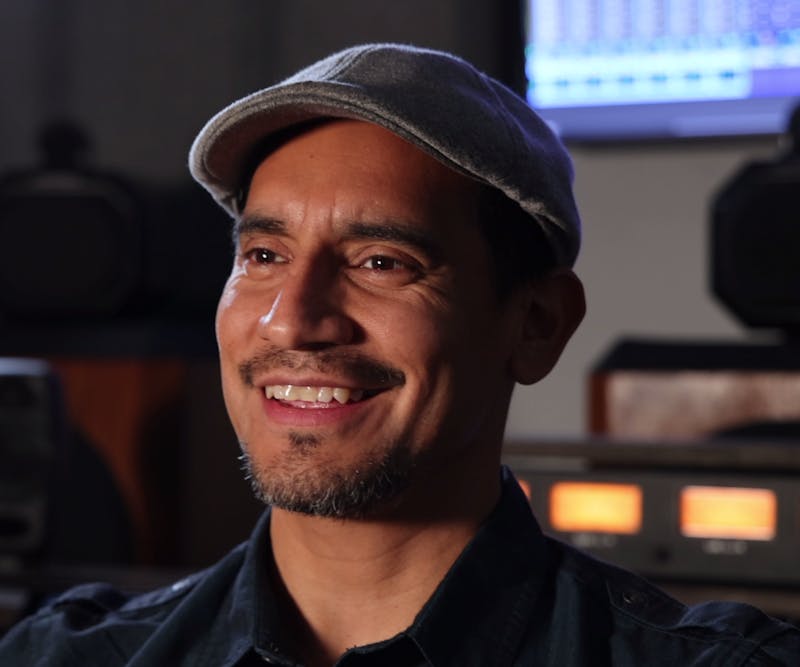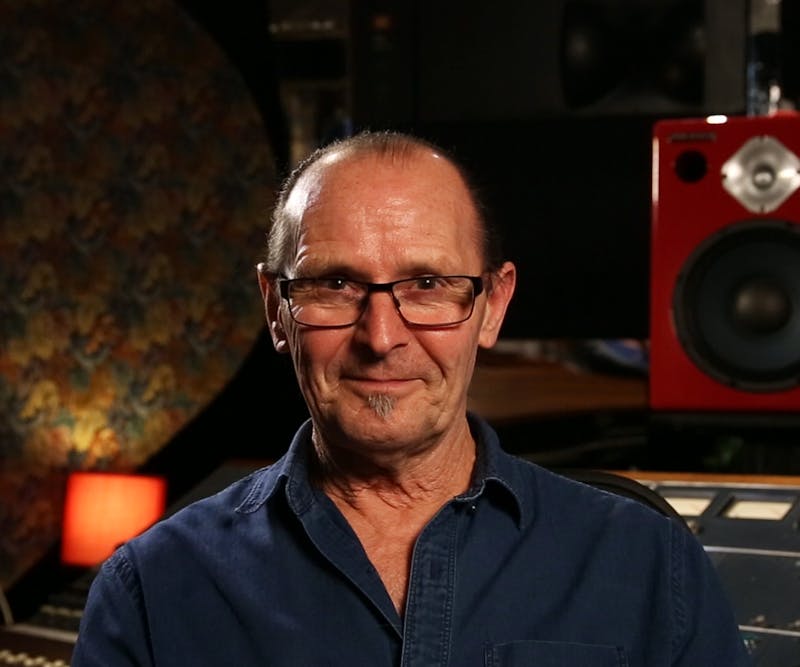 Upgrade from existing version
SoundID Reference
for Speakers & Headphones
→
SoundID Reference for Multichannel
Download only
$ 249
€ 249
Shop now
Reference 4 Studio Edition
→
SoundID Reference for Multichannel Download only
$ 299
€ 299
Shop now
SoundID Reference for Speakers & Headphones Educational version
→
SoundID Reference for Multichannel Download only
Contact support
2.0 (Stereo speakers), 2.1, 2.1.2, 3.0, 3.1, 3.1.2, 4.0, 4.1, 4.1.2, 4.1.4, 5.0, 5.1, 5.1.2, 5.1.4, 7.1, 7.1.2, 7.1.4, 7.1.6, 9.1.2, 9.1.4, 9.1.6
Supported headphones
or Individually calibrated headphones
Windows: 10, 11
MacOS: 10.14, 10.15, 11, 12 (Support for Apple M1)
44.1kHz, 48kHz, 88kHz, 96kHz, 192kHz
Multichannel measurements - ASIO.
Stereo measurement - ASIO, WASAPI
Avid MTRX with SPQ DSP, Avid MTRX Studio, DAD AX32 with SPQ DSP, Dolby Atmos Mastering suite, Wayne Jones AUDIO Studio Monitors
Yes, 21-day free trial is available here. No credit card required, no hidden conditions. Experience full confidence in sound today!
Make sure you have registered your SoundID Reference for Multichannel license, measure your system with SoundID Reference Measure, load the calibration profile in SoundID Reference DAW plugin, or export the calibration to a supported device. For more details visit this guide: Setting up on multichannel speakers
At the moment, system-wide calibration is not supported for multichannel profiles. Although the multichannel calibration profiles can be loaded in the SoundID Reference standalone app for supported device export purposes or applying a target mode before the profile export. The system-wide calibration functionality will come later in 2023, with a free software update.
Yes, third-party mics can be used to measure your multichannel system, however, we are unable to provide third-party mic calibration files, therefore, the measurement may not be as precise. We recommend using SoundID Reference Measurement Microphone for the best results as the microphone profile will include 0°, 30°, and 90° calibration curves. Learn more here: Using third-party measurement microphones.
All physical products from Sonarworks Store are shipped by DHL Express within 2-3 working days within the EU, and 3-5 working days worldwide.
All digital products are delivered instantly via email upon purchase.
Free trial
Try Out SoundID Reference 21-day free
→ No credit card required, no hidden conditions.
→ A quick and guided setup.
→ Try out on any of supported headphones and speakers for up to 9.1.6. setups.