SoundID Brings Personalized Sound to Beats Powerbeats Pro, Apple AirPods, Bose Frames Alto and Many Others
SoundID now supports 406 headphones with the addition of 20 new models, allowing you to maximize your listening experience with personalized sound on your favorite headphones
San Francisco, August 18, 2020 - Sonarworks, the company behind precision audio software used by Grammy-Award-winning music creators in more than 45,000 professional recording studios around the world, announces new supported headphone models for its personal sound profile technology, SoundID. Additions include headphones from leading industry brands such as Apple, Bose, Sennheiser, Shure, Beyerdynamic and Klipsch.
SoundID represents a paradigm shift in audio quality, moving away from the traditional one-size-fits-all approach, to personalizing sound for everyone as an individual. SoundID unlocks the full potential of your headphones enabling you to rediscover favorite albums, stream movies with more engaging sound effects and enhance your gaming experience. Now with 406 supported headphone models, there's no need to replace your existing hardware.
New SoundID supported headphones include:
Beats Powerbeats Pro
Apple AirPods Pro
Bose Frames Alto
Bose 700
Sennheiser HD 6XX
Sennheiser HD 58X
KZ ZS10 Pro
KZ ES4
KZ ZSN
KZ ZS10
TiN Audio T2 Pro
Shure SE846
RHA S500 Universal
RHA MA390 Universal
MEE audio M6 PRO
RHA MA750 Wireless
RHA T20
1More Dual Driver ANC Pro
Marshall Monitor II A.N.C.
Beyerdynamic Lagoon ANC
Klipsch T5 True Wireless
LG QuadBeat 3
LG EMB-LGE53
To view the full list, click here.
"We believe every listener should have the ability to personalize their sound so they can enjoy their favorite music, podcasts, or even movies, exactly the way they like," said Martins Popelis, Co-Founder and Chief Product Officer at Sonarworks. "With new models from industry greats like Beats, Apple, Bose and Sennheiser, listeners can immerse themselves in personalized sound through SoundID and unlock the full power of their favorite cans."
Based on your headphones (calibrating each headphone to deliver sound the way an artist intended in the studio), unique hearing ability and listening preferences, SoundID identifies your perfect sound, limiting the need to purchase a new pair of headphones. Currently, listeners can enjoy their SoundID profile with a free 30-day trial through SoundID Listen, a desktop application that brings personalized sound to anyone listening to their headphones on Mac or Windows.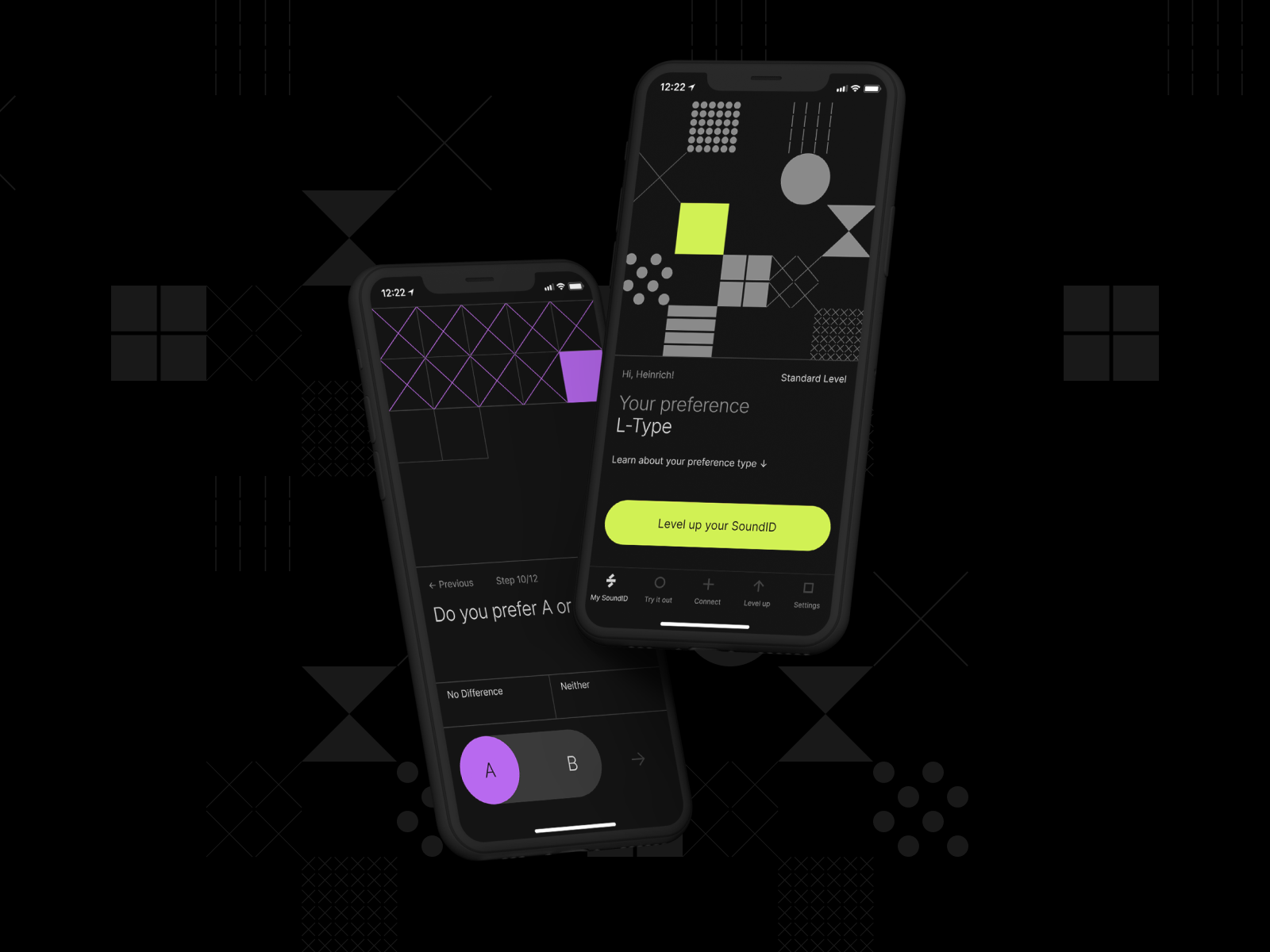 HOW IT WORKS:
Download the free SoundID app from the iOS or Google Play Store to identify your SoundID profile with a simple in-app test
Download the SoundID Listen app on Mac or Windows and easily connect and transfer your SoundID profile, which is stored in the cloud
Enjoy and rediscover your music, movies and games with truly personalized sound through your favorite headphones
SoundID continues to focus on the evolution of personal sound and soon listeners will be able to take their SoundID anywhere life takes them - on their mobile devices, across streaming, social or music database platforms, and devices like tablets, ensuring a consistent personalized sound experience wherever you go.
For more information, visit sonarworks.com/soundid.